The Forum
Ballroom Story!!

We have the biggest Dance floor in Town, Convenient Location with a huge parking lot and much more!
WE ARE WHAT YOU ALWAYS WANTED FOR YOUR SPECIAL EVENT
Capacity is between 300 and 600+
One of the biggest dance floors that you can find in El Paso
Conveniently located 10 minutes from the airport and major hotels
HUGE parking area. It is very large, well lit, private and secure
Security Service is provided to secure the hall and parking area
You get SEVEN (7) hours of hall rental. From 6:00PM to 1:00AM
You get UNLIMITED punch for your reception from 6 to 8 PM
You get UNLIMITED Coke, Sprite, Diet Coke & Club Soda 8:30-12:30
You get UNLIMITED keg beer, standard brand.
Elegant entrance with water fountain feature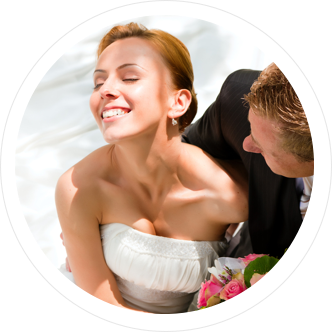 Pitchers, cups, ice, and napkins are provided for the beverages.
Bartenders at two counters to serve beer and sodas
Ballroom staff can help you cut and serve your cake
Main Tables Elegantly Skirted
All tables covered with beautiful linen >> read more
ALL chairs covered with beautiful linen
Projector for DVD to show during event (max 60 min.)
Built-in Disco Ball and lighting system located above dance floor
Your lease includes generous rehearsal time and decorating time
Snacks, food, and liquor allowed at no additional charge!

DJ is usually included in your ballroom rental. Yes, DeeJay music for up to five (5) hours!
We have very high ceilings & beautiful architecture features throughout.
~ and there's more ~
The restrooms by the amazing main entrance.
By the way, the bathrooms are classy and very clean…
The women's Bathroom
The spacious rest rooms are beautifully decorated and cleaned regularly. Everyone knows that convenient factor in a party for a woman are mirrors. The ladies room has lots of mirror space, perfect for those quick hair and makeup touch ups throughout the night.
The men's Bathroom
The men's restroom is conveniently located near the ballrooms entrance. The restrooms are large and well lit. It has bathroom stalls with locking doors. Another good feature are the wall dividers in the urinals. These restrooms offer privacy, a clean classy environment, and quick access.

Bring your
Danceing
Shoes!

– Because We know you are going to need them! –
~ WELCOME TO THE LARGEST DANCE FLOOR IN TOWN ~